Why should we go green?
The need to 'go green' is rather becoming a hot topic that is discussed by people from all sections of the society and ages, irrespective of the geographical location they belong to. Rising global warming has definitely increased concerns of people, who have understood the impending disaster that the Earth faces.
People have been trying to introduce new impactful ways to save the Earth. In order to contribute towards enhancing betterment of the planet, it is of extreme importance to understand the reasons as to why it has become important to take immediate action.
10 reasons to promote green
1. Huge savings in energy expenses:
If buildings are all made green-improved, then, billions of less energy can be saved every year. Discounts can also be availed by making the home 'green'. The building envelope is the starting point of energy efficient buildings, interacting with HAVC system and lighting, while design will bring together all elements influences on energy efficiency (WBSCD, 2007).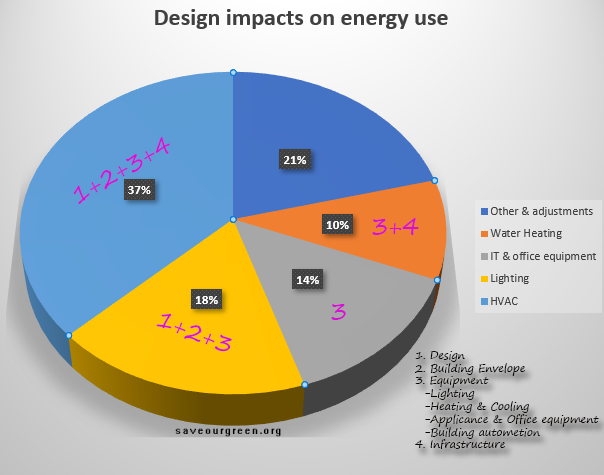 2. Increase home value:
Overall value of the home can be improved significantly by making it eco-friendly. Solar panel installation on rooftop or including water saving shower or toilet will help to save money and also increase value of the home. Sustainable materials are used in green homes, which tend to have low impact upon the environment.
3. Greater durability with greener homes:
Durability is increased with eco-friendly home. Recycled products are said to last 5 times much longer when compared to traditional materials. It also means saving money on maintenance.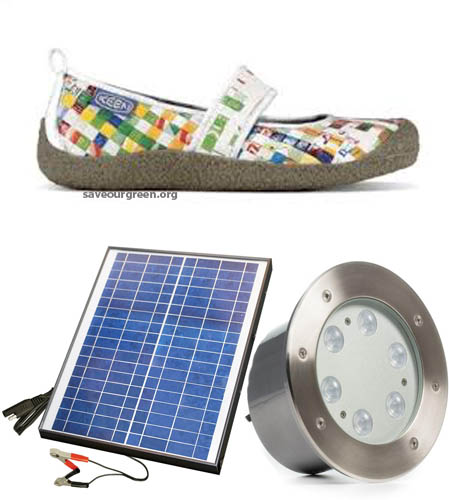 4. Water bill:
A good amount can be saved on water bills annually with the installation of energy star appliances and water saving plumbing systems.
5. Improve kid's future:
Saving the environment will mean creating a brighter, better and cleaner future for your kids and generations after.
6. Promote good health:
You should use eco-friendly vehicles and choose a green home to decrease pollutants entering into the atmosphere. This way, both outdoors and indoors can be much better and offer cleaner air to breathe. Improved health will also mean having to spend less on hospital bills and insurance products.
7. Recycling makes you creative:
Besdies saving on precious money and energy, recycled items also does offer the opportunity to come up with creative, useful items. You also get material and energy efficient materials. Buying used and fewer products also promote green.
8. Green, clean environment:
Going green will mean reducing carbon footprint. Reducing pollution in the atmosphere will help to reduce the energy amount being used, thereby creating a cleaner and greener environment.
9. Donate Usable things:
Many people are still living as poor categories on our society. Donate your old usable things to poor people instead throw it or making garbage. It will help poor people as well as help environment to make less garbage.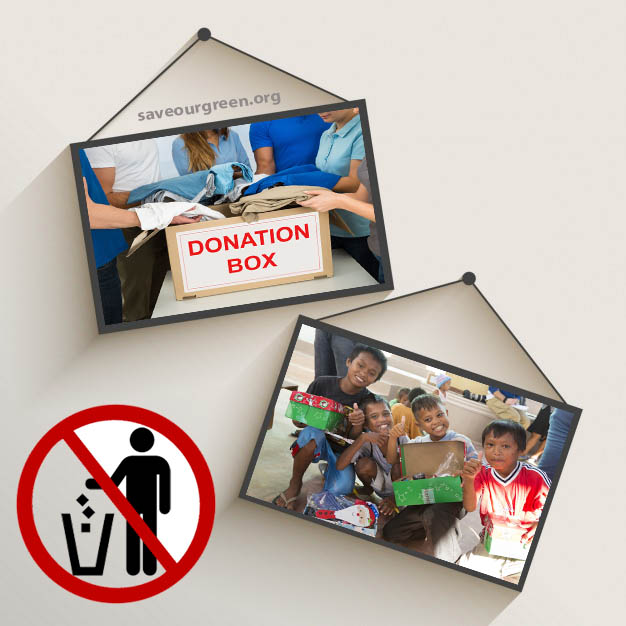 10. Breathe healthy air:
You and your family can lead a healthy life by using organic based products and avoid those synthetic and chemical based ones. Being healthy will help you to become more productive at the workplace and enjoy better prospects in career. Fewer chemicals found in products will mean fewer toxins for the family to breathe in. everything used, right from cosmetic to household products can be purchased made from 100% organic ingredients. Green homes do boast of having improved indoor air quality, since cleaners and paints have low amounts of volatile organic compounds, thus making breathing more comfortable and healthy.
The above are all the viable ways by which you can plan to promote green immediately.
Follow us on facebook.