Some Beautiful Ideas To Throw An Eco-Friendly Party
Everyone love to enjoy party but how about throwing an eco-friendly party to impart the spirit of eco-friendliness to your family and friends? Talking of a environment friendly party, most people refrain from the idea primarily because they think it will go too complicated or it is an old fashioned idea! Fortunately, all the assumptions are not true and with a few simple rules, every party can be a green party, no matter what the occasion or budget is.
So, whether it is a wedding or an anniversary, a birthday or a bridal shower or an all-girls pajama party, a green party can be just the right way to have fun in an earth-friendly way. Let's see how 10 beautiful ideas to throw a green party can make your party more unique as well as contribute for mother nature.
Recycled Paper / Leather Invitation Card
Paper invitations have always been a tradition. But as recipients discard them they add up on the waste in the environment. In 2011, 66.8 percent of paper consumed in the United States was recycled. Every ton of paper recycled saves more than 3.3 cubic yards of landfill space. If you measure by weight, more paper is recovered for recycling than plastic, aluminum and glass combined.
Modern invites are usually distributed in the form of e-cards, however, many people are of the view that they are an informal gesture. By using old papers, clothes you can make creative invitation card by simple painting. Paper is a material that we're used to recycling, since 87 percent of us have access to curbside or drop-off recycling for paper.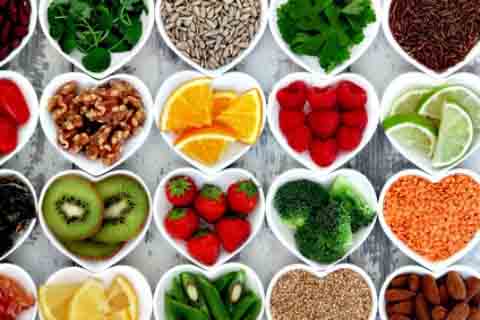 This produce contains fewer pesticides. Chemicals such as fungicides, herbicides, and insecticides are widely used in conventional agriculture and residues remain on (and in) the food we eat. This food is often fresher because it doesn't contain preservatives that make it last longer. If you have some green-minded folks at your party then do ensure that there is an abundance of animal-free items on the menu. For the carnivores, go for grass-fed beef and dairy, range-free chicken and sustainable seafood. Ditch the processed and packaged foodstuffs like pretzels and chips and prepare yummy homemade snacks like crackers and cookies. Fresh fruit juices, milk shakes and organic herbal teas should be the most appropriate drink options. ( Image Source )
Natural or less power consuming light
Try to use natural light as much as possible. A lovely sunset with candle light can be the perfect backdrop of an elegant evening rendezvous. Your smartphone photography can magically twilight the beauty of the ambience to get you some stunning shots. Isn't this an awesome added advantage? ( Image Source )
Are you on serious party mode to do some dance with colourful light? Well, you can use some advanced technology like LED light which can save up-to 80 percent power than normal light! Today's energy-efficient bulbs are available in the wide range of colours and light levels you've come to expect. While the initial price of energy-efficient bulbs is typically higher than traditional incandescents, newer bulbs cost less to operate, saving you money over the life of the bulb. Many of the newer bulbs last significantly longer than traditional bulbs, so you won't need to replace them as often. ( Image Source )
Green Party Table Settings
Save our precious trees by giving paper plates and napkins a miss at your eco-friendly party. Reusable tableware in the form of glassware and silverware to add an eclectic element to the party. Use real cloth napkins and tablecloths for a distinct table set-up. You can also go rustic by keeping a wooden table exposed as it gives a more natural element to the party. Decorate table with lots of leaves and flowers to enhance the natural appeal.( Image Source )
Recycled tin cans are the perfect addition to any centerpiece for the eco-friendly conscious bride. Instead of using plastic table markers, why not use a tin can candleholder with a brightly painted interior?( Image Source )
Green Party Favours And Gifts
Encourage your guests to refrain from using paper products for presenting their gifts. You can make gift box using old papers / boxes. Slight painting or retouch can produce amazing gift boxes. As this website is dedicated to nature here on above picture we are showing some tree gifts. (Related topic: Beautiful Spiral Aloe )
Figure out the location of your guests and try to organise small groups for carpooling. Such a thing will cut down on carbon emissions, thus, reducing the detrimental effect of transportation on the planet.
Clothing swaps are gaining popularity these days for many reasons, the first reason being, of course, that you get to get together with a bunch of friends and family members and swap things you'd otherwise dump at your local thrift store – and gain a whole new batch of gently-used stuff that's now new-to-you. With this, everyone gets the novelty of wearing a new dress and also save you from spending money uselessly.
According to the Clean Air Council, every day 43,000 tons of food are thrown out in the United States, and each year Americans toss out enough paper and plastic cups, forks, and spoons to circle the equator 300 times. That's the bad news. The good news is that with a bit of creativity and a little know-how, you can throw a fun, festive affair without it taking a major toll on the environment. Go green, think some eco-friendly party idea and save our own mother earth!